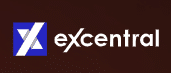 If you are new to the online trading business, then you will find it hard to find the right trading firm. This is because, at this stage, you are not familiar with how brokers should be selected and what makes a firm a good choice. Moreover, a lot of the online trading firms seem to provide the same services, and cost of trade, so you may find it difficult to choose from among them. However, if you look closely, you will find that these brokerage firms differ a lot in areas that a new trader may not know to look at. In this eXcentral review, I will introduce a great brokerage firm to you that you can choose if you are not sure which one to sign up with.
I will talk about the top five features of eXcentral that I think deserve recognition. As a new trader, you can either sign up with eXcentral or use this article as a guide for the features that you need to look for in other trading firms. So, let's take a look at the top 5 features of this brokerage firm.
Top Features of eXcentral
Asset Index
When you are new to online trading, you should not shy away from any investment opportunity that comes your way. This is because we learn from practice and sometimes, you need to take risks to understand something properly. This is something that can only be done when the brokerage firm that you are using offers a wide index of assets. This is something that you can expect from eXcentral because this trading firm has an impressive list of assets that it supports the trade of.
You can trade forex, indices, commodities, shares, and cryptocurrencies when you sign up with eXcentral. This is a wide range of assets to invest in which is great for creating a diverse trade portfolio. Moreover, it allows traders to indulge in low-risk trading with increased investment opportunities.
Trading Platform
The trading platform that eXcentral offers, is technologically advanced, yet is very easy to use. EXcentral offers a web trader, as well as the MT4 software as its trading platform. The eXcentral trader is easy to access and navigate through. It has all the features that a trader needs to trade effectively including modern trade tools. These tools help traders identify data, and make well-informed investment decisions. Traders can access their trading accounts on the web by signing in their account from the broker's website.
The MT4 trading software is one of the most popular trading platform softwares. This is because this software comes with many benefits for the traders such as trading tools and other useful features. Traders can download the eXcentral MT4 software on their desktops and its apps on their smartphones. The mobile apps are developed with great care so you don't have to worry about not having the same seamless trading experience with them.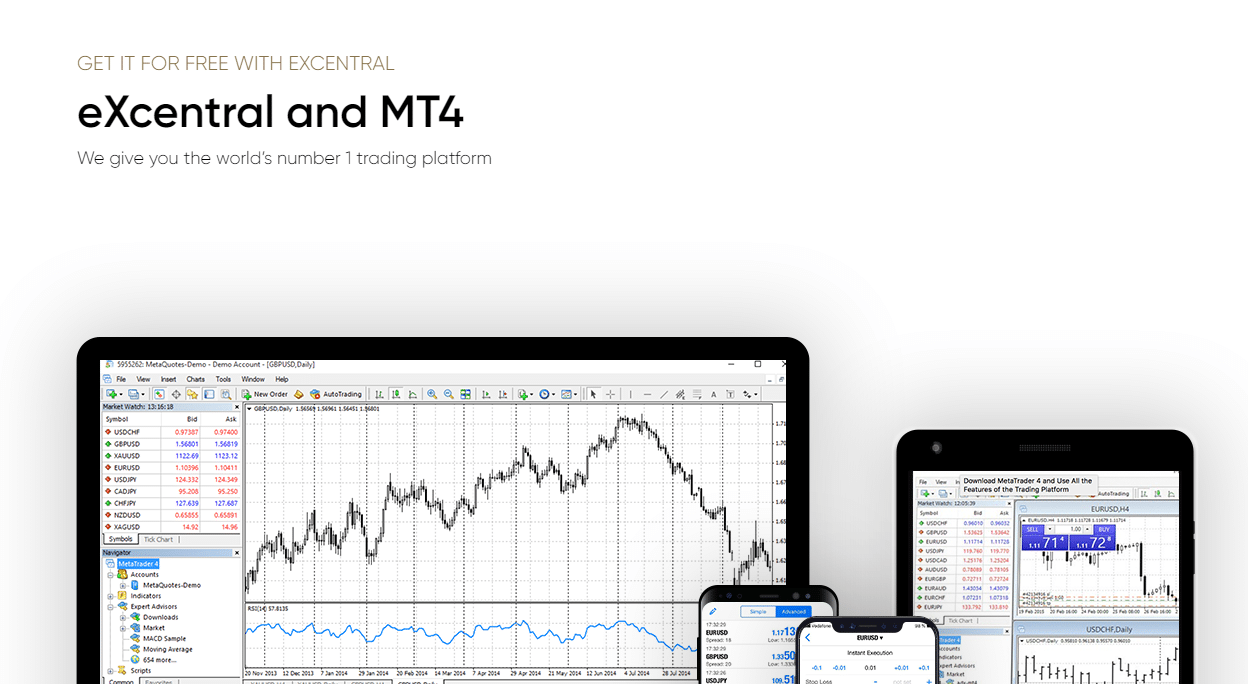 CFD Trading
CFD stands for Contract for Difference where the trader can invest in an asset by signing a contract for the asset with the broker. Depending on what happened to the market value of the asset, during the contract, the sum of profit or loss is calculated. EXcentral allows traders to use CFD trading with a majority of the assets that it supports. This is great news for traders because they can trade with assets that are outside their financial range with CFDs.
However, trading with CFDs is very risky so it is important to be careful with your investments. If the market fluctuates negatively, you may end up with a loss more than what you can overcome.
Account Options
EXcentral provides traders with four different account options. You may think that this is not enough quantity, however, these account options can accommodate just as many traders as other brokers. What makes these 4 accounts unique from the usual 5-6 options that firms offer, is the fact that they are cost-friendly. This means that the brokerage firm will not force you to purchase the membership of a higher tier account, by providing limited features. This is the main reason that brokerage firms provide so many account options.
The accounts that you can choose from on eXcentral include Classic, Silver, Gold, and VIP. You can choose the account option that best meets your preferences. However, if you are a new trader, I would suggest that you choose the Classic account.
Customer Support
I was really impressed by the quality of customer support that eXcentral provides. First of all, the trading platform of the firm is available in more than 10 languages. This is great for traders who are trading from different areas, as people often get confused when they are used to reading the financial terms in their own language. Traders can also get in touch with eXcentral by following their social media profiles which include Facebook, YouTube, Twitter, Instagram, LinkedIn, and Pinterest. Moreover, you can submit your queries via email or call them for customer support assistance. They also have the option of requesting a call back if they want verbal answers to their questions.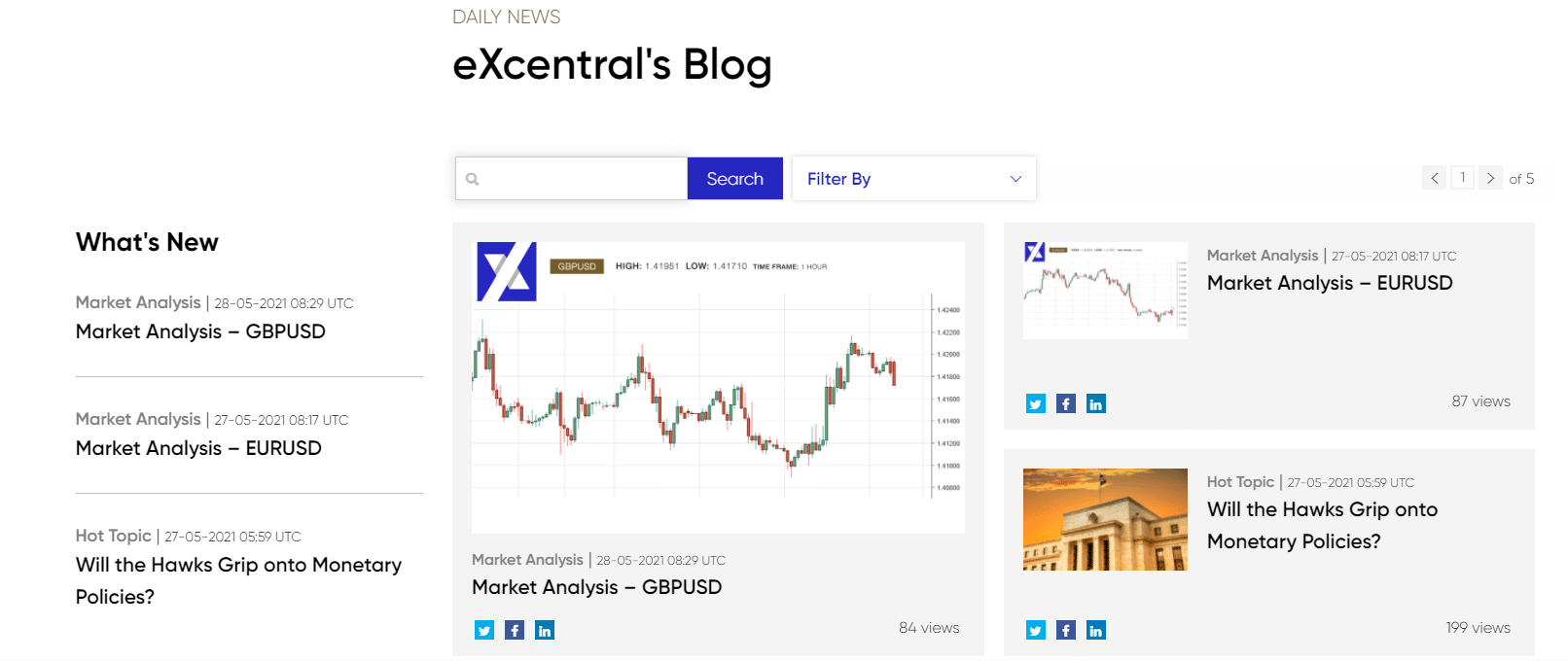 It is important to take note of the quality of customer support that your broker provides. This is because when you are a new and uncertain trader, you will have many questions that you will need help with.
Ending Thoughts
I am sure that after reading this review, you will be able to recognize the reasons why eXcentral is such a great broker. The trading firm provides trading conditions under which all types of traders can trade comfortably. From leveraged trading to CFDs to swap-free rates, eXcentral is a good firm that I was really pleased with the experience of.
If you are new to online trading and are looking for a firm to sign up with, then you can comfortably sign up with eXcentral. I can assure you that eXcentral will be a great start to your online trading career. However, if you still want to look at other firms, you can use this review as a guide to compare the features of other firms against this widely popular broker.