Bitcoin is currently trading at $10,886 after surging by 2.22% over the last 24-hours. A prominent analyst proposes that the next goal of Bitcoin is $11,400.
Prominent crypto analyst Michaël van de Poppe says that the top digital asset will first test $10,700-10,800 but it can reach up to $11200-11,400. As the US dollar loses its position, there will be more chances of Bitcoin rally in the immediate future. Van de Poppe stated:
"Nice, we're holding here. Looks ready to test the $10,700-10,800 areas and maybe even $11,200-11,400 if the Dollar slows down for a bit."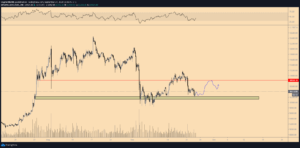 In another tweet, he poses for $11,300. "Bullish divergence confirmed including a breakout upwards. However, $10,750-10,800 is a significant resistance area here.  A correction towards $10,400 wouldn't be bad, losing that and I think $9,700 is next. Breaking $10,800 and I think we'll see $11,300,"he said.
Bullish Trends in Crypto Space
The bullish picture of Bitcoin is correlated with many other trends happening in the crypto world. Blockchain analytics firm CryptoQuant has noted these trends which include Miners' position index, Hash Ribbons, All Exchanges Reserve, All Exchanges Stablecoin Reserve, Puell Multiple, All Exchanges Outflow Mean, Stablecoin Supply Ratio, MVRV Ratio, and Stock to Flow.
Besides sharing his analysis for Bitcoin price, Van de Poppe suggests two coins, Swipe (SXP) and Curve Token (CRV). These two coins may show bullish rallies in the future.
Swipe token has performed very well in the past as its price value reached $5, but then it plunged to as low as $1.30. Van de Poppe predicts sideways trading for the token before it makes its direction towards $3.
Curve Token (CRV) is a DeFi token for the decentralized platform Curve. It was trading at $12 when it was launched in August. But after its release, its price gradually dropped towards $1.02. But it has the potential to move up as recognized by the analyst. The analyst proposed the position of CRV token above $2.20.