About TRADE.com

The rapid surge in demand for online financial services over the past year put multi-asset brokerages in a favorable position. TRADE.com is one of the brands that already has a large number of active investors, continuing to provide high-quality services and new features constantly.
TRADE.com is a trade name operated by Trade Capital Markets (TCM) Ltd and Livemarkets Limited. The broker is regulated by several important agencies around the world, including the Cyprus Securities and Exchange Commission (CySEC), the Financial Sector Conduct Authority in South Africa (FSCA) and the United Kingdom's Financial Conduct Authority (FCA).
Because of that, it can provide trading/investing services for users all around the world, except for several restricted jurisdictions such as Japan, Canada, and other countries where local laws don't permit this kind of activity. Thanks to its multi-asset offering, there are benefits available for any type of customer, depending on capital available, risk profile, and personal goals.
TRADE.com multi-asset offering
When it comes to investing, TRADE.com offers flexibility via DMA, which allows access to over 100,000 assets on 120 markets with a low-cost broker. Customers can trade over 2,100 CFDs and use superior technology to find new trade opportunities across the major asset classes.
It is important to note that TRADE.com offers IPOs as well, which means users can invest in proven late-stage companies before going public, via the secondary market private allocations.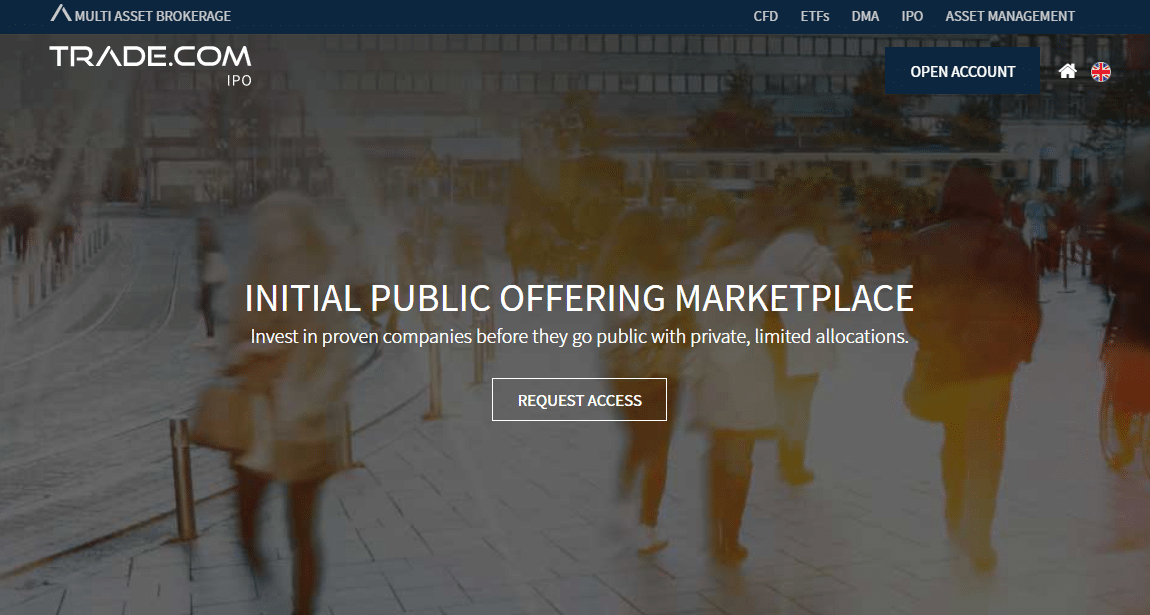 Asset management services or the latest ETFs are other avenues people can choose when opening an account with TRADE.com.
TRADE.com Resources
Those interested in the CFD offering will have access to many resources, including a comprehensive economic calendar, TradingView charts, and the popular Trading Central tool, all depending on the account type chosen. This allows for more options when using technical/fundamental analysis in order to spot trading opportunities as the markets unfold.
Traders can also gain access to a dedicated account manager, premium daily analysis, or premium customer support if they choose a Silver, Gold, Platinum, or Exclusive account. The broker accepts deposits using credit/debit cards, wire transfers and e-wallets, based on the geographical location of each customer.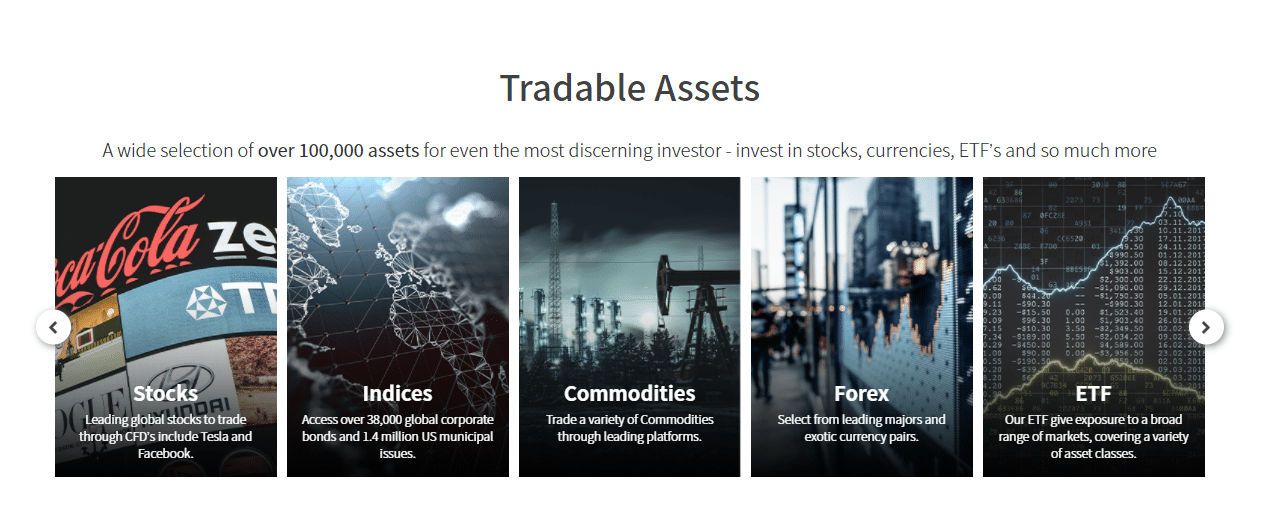 Customer Service
An emphasis should be put on the TRADE.com customer service. Since this is a global trading brand, users can take advantage of fast assistance via live chat, WhatsApp, email, or phone, from Sunday 22:00 GMT till Friday 22:00 GMT. Any trading-related inquiry can be dealt with as the broker has a team of specialists always ready to act.
The Bottom Line
Conditions in the financial markets are favorable, yet it is also important that brokerage houses manage to rise to the occasion. TRADE.com has been in the market for long enough and over the years its offer has constantly grown, now providing access to services like DMA, IPOs, asset management, spread betting and CFD trading.
Opening an account with TRADE.com can mean a large number of benefits, regardless of the initial deposit. This is an inclusive broker and the funding required to get started is low. At the same time, traders with different levels of expertise can join and learn new things. thanks to the resources covered.